INDEPENDENCE -- A house was destroyed and one firefighter was injured in an early morning fire Wednesday outside Independence.
Resident Paula Fleming was at her home at 1790 Otterville Blvd. when the fire broke out around 2:30 a.m. She awoke to an alarm sounding and escaped with the family dog. Her husband was out of town at the time.
Across the driveway, neighbor Byron Reeder said when he got up, he could see an orange glow coming from the home.
Firefighters from Independence, Jesup, Fairbank and Hazleton were called to the blaze.
Flames burned through the roof over the attached garage and damaged a pickup truck and a passenger car.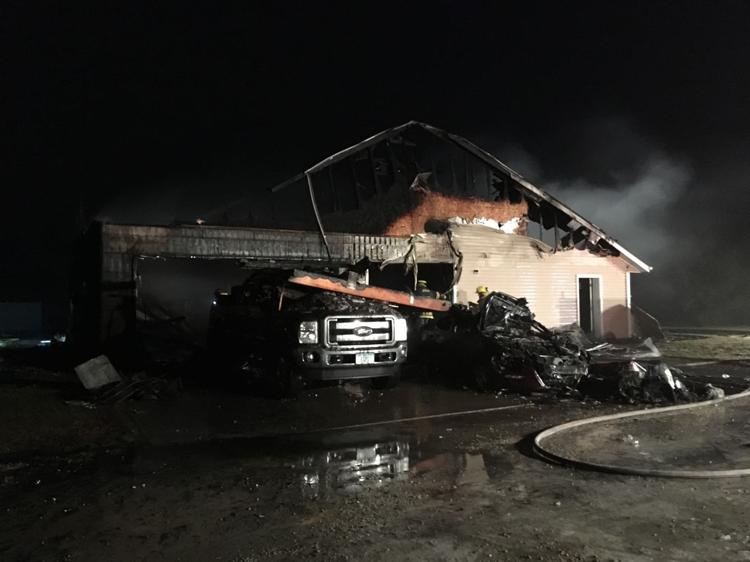 "Both those were in the garage. We had a tractor come in and drag them out," said Independence Fire Chief Doug Cook.
An Independence firefighter received minor injuries when part of a ceiling fell on him, according to fire officials. He was taken to a nearby hospital where he was treated and released, officials said.
The cause hasn't been determined. The home was built in 2007 and houses a licensed hair salon called Styles Unlimited.