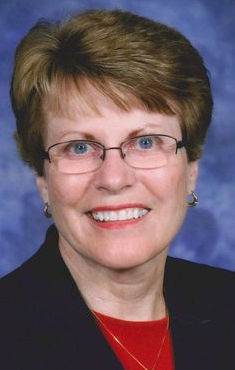 CEDAR FALLS — Sharon Kay Bowling, 76, of Cedar Falls, died Saturday, April 14, at the Cedar Valley Hospice Home, Waterloo.
She was born Nov. 4, 1941, in Waterloo, daughter of Henry and Orphia M. (Meyer) Dumler. She married Robert Bowling on June 19, 1965, in Waterloo. He preceded her in death in 1993.
Sharon taught elementary school in Evansdale, Cedar Rapids and first grade at Lincoln School in Cedar Falls, retiring in 2005. She volunteered at Lincoln School after she retired. She was a member of Nazareth Lutheran Church, Pi Tau Phi Sorority and its scholarship committee.
Survived by: a son, David (Deborah) Bowling of Cedar Falls; a daughter, Jennifer (Stuart) Barry of Cedar Falls; four grandchildren, Lauren and Ryan Bowling and Jacob and Abby Barry; and a brother, Gary (Judy) Dumler of Waterloo.
Preceded in death by: her parents; her husband; and a brother, Dennis Dumler.
Celebration of life service: 10:30 a.m. Thursday, April 19, at Nazareth Lutheran Church, Cedar Falls, with burial in Garden of Memories in Waterloo. Visitation will be from 4 to 7 p.m. Wednesday, April 18, at Dahl-Van Hove-Schoof Funeral Home and for one hour before services Thursday at the church.
Memorial: may be directed the American Cancer Society–Bob Bowling Golf For Hope.
Sharon loved being with her family and friends, walking, gardening and baking, along with traveling with her friends.