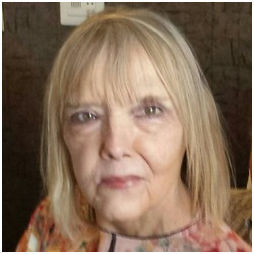 WATERLOO — Patricia E. Fox, 64, of Waterloo, died Sunday, May 13, at UnityPoint Health-Allen Hospital.
She was born Dec. 17, 1953, in Cedar Falls, daughter of Lawrence and Radah (Simpson) Corwin. She married Duane K. Beier in 1975 and he preceded her in death. She married Steve Fox in 1984.
She graduated from Columbus High School in Waterloo and attended Pima Community College in Tucson, Ariz.
Survived by: her husband; a son, David (Tracy) Beier of Waterloo; a daughter, Heather (Danny) Galle of Waterloo; three stepchildren, Tammy (Blain) Barth and Patti Fox, both of Waterloo, and Anthony Fox, of Kansas City, Kan.; 10 grandchildren and 12 great-grandchildren; a brother, Dennis (Nan Mercier) Corwin of Coralville; and a sister, Sheila (Don) Wilkins of Fairbank.
Preceded in death by: her parents; and a grandchild, Derrick Galle.
Services: 10:30 a.m. Thursday, May 17, at Dahl-Van Hove-Schoof Funeral Home in Cedar Falls, with burial in Orange Township Cemetery, Waterloo. Visitation will be from 4 to 6 p.m. Wednesday, May 16, at Dahl-Van Hove-Schoof Funeral Home in Cedar Falls.
Memorials in lieu of flowers: may be directed to the family.