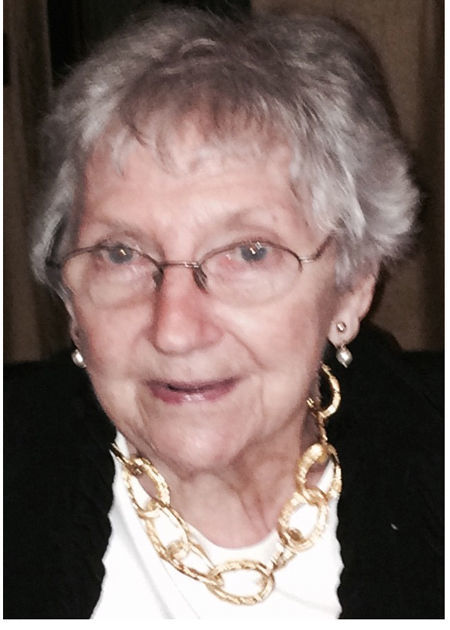 WATERLOO  --  Mary Lou Sadler, 88, of Waterloo, died Sunday, March 11, at Pinnacle Specialty Care.
She was born Aug. 17, 1929, in Waterloo, daughter of Oscar and Leone Mergen Wolter. She married Donald W. Sadler on April 19, 1952, in Waterloo. He died Aug. 1, 1987.
Survived by: her children, Greg (Joyce) Sadler, Susan (Steve) McMahon,  Gary (Judy) Sadler and Janet (Tom) Jensen, all of Waterloo, Carol (Rick) Friedman of Denver, Colo., Sandy (Tracy) Thorne of Huron, S.D., and Scott (Mandi) Sadler of Germantown, Tenn.; 22 grandchildren and 13 great-grandchildren; two brothers, Francis (Patti) Wolter and Paul (Mary Lou) Wolter, both of Waterloo; and three sisters-in-law, Kathleen Sinnott, Avis Knipp-Smith and Jolene Mangrich-Johnson, all of Waterloo.
Preceded in death by: a grandson; and two sisters, Dorothy Marquis and Marge Kuenstling.
Services: 10:30 a.m. Friday, March 16, at Sacred Heart Catholic Church, with burial in Mount Olivet Cemetery. Visitation will be from 4 to 8 p.m. Thursday at Hagarty-Waychoff-Grarup Funeral Service on South Street, where there will be a 7 p.m. vigil service. Visitation will continue at the church for an hour before services on Friday.
Memorials: may be directed to the family.
Mary Lou was a loving mother, grandmother and great-grandmother. Family always came first, followed by her love of chocolate and clean windows. Her personal ministry was to wash the entrance windows of Sacred Heart Church for many years. Per your wishes mom . . . we "made it brief."