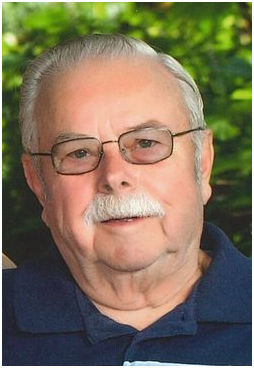 CEDAR FALLS — Marvin B. Olson, 88, of Cedar Falls, died at home Saturday, April 14.
He was born Feb. 12, 1930, in Cedar Falls, son of Bernhard and Kathleen (Lantz) Olson. He married Beverly Fay on July 12, 1952, in Cedar Falls.
Marvin attended the University of Northern Iowa for two years and worked for John Deere Waterloo Tractor Works as a computer programmer, retiring in 1984. He was a veteran of the Korean War, serving both in the Navy and Marines Corp.
Survived by: his wife; two sons, Craig (Debora) Olson of Buckeye and Scott (Brenda) Olson of Denver; three daughters, Cathy (Chuck) Parsons of Cedar Falls, Lori (Stephen) Knapp and Coni (Jim) Hansen, both of Waterloo; 15 grandchildren; eight stepgrandchildren; 22 great-grandchildren; six stepgreat-grandchildren; a brother, David (Laura) Olson of Cedar Falls; three sisters, Wanda Avis of Tucson, Ariz., Marilyn (Russ) Price of Cedar Rapids and Marva (Dave) Glass of Eddyville.
Preceded in death by: his parents; and two brothers, James and Martin Olson.
Services: 1:30 p.m. Wednesday, April 18, at Dahl-Van Hove-Schoof Funeral Home, Cedar Falls, preceded by an hour of visitation, with inurnment in Mount Olivet Cemetery, Waterloo, with military honors conducted by Cedar Falls AMVETS Post 49.
Memorials: may be directed to the family.