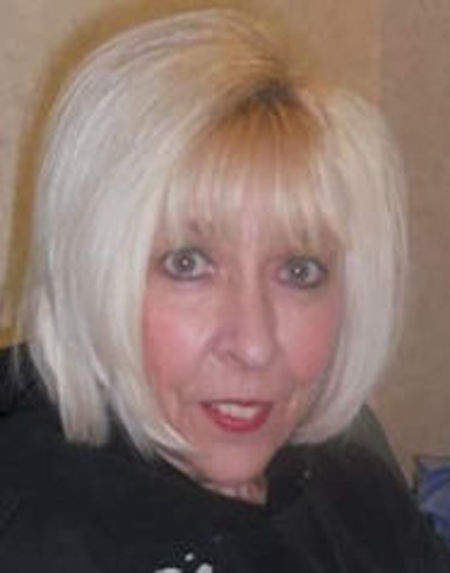 WATERLOO — Helen "Jeani" Riechmann, 66, of Independence, formerly of Waterloo, died Sunday, March 11, at UnityPoint Health-Allen Hospital in Waterloo.
She was born Jan. 9, 1952, in Waterloo, daughter of Robert and Shirley (Hilmer) Hoffer. She married David L. Scroggins, and they were later divorced. She married Craig M. Riechmann on March 27, 1993, in Waterloo.
Jeani graduated from Waterloo East High School in 1970 and attended Hawkeye Institute of Technology. She was a medical transcriptionist for many years, most recently at Cedar Valley Cardiology in Waterloo. She was a member of Immanuel Lutheran Church in Independence.
Survived by: her husband; four sons, Scott Scroggins of Cedar Falls, Brandon (Peggy) Scroggins of Fountain, Colo., Dustin (Nikki) Scroggins of Dunkerton and Chad Riechmann of Waterloo; a daughter, Devon Scroggins of Waterloo; 12 grandchildren, Christian, Kaitlyn, Jacob, Elizabeth (Andrew), Brooke, Brianna, Drew, Jayden, Danica, Tristan, Caleb and Cooper; four great-grandchildren, Kegan, Avarey, Austin and Gordon; her mother, Shirley Steen of Waterloo; four brothers, Jim Hoffer of Denver, John Hoffer of Evansdale, Larry (Stephanie) Hoffer of Brandon and Brian Steen of Waterloo; four sisters, Janice (Jack) Hoffmann of Evansdale, Barb (Mark) Rust and Betty Binard, both of Waterloo, and Sherry (Kelly) Van Dyke of Jesup; and three stepbrothers and two stepsisters, Craig Steen of Georgia, Judy (Andrew) Davis, Kip Steen and Tim (Gayla) Steen, all of Waterloo, and Debra (David) Steege of Evansdale.
Preceded in death by: her father; her stepfather, Kenny Steen; a grandson, Ethan; a brother, Tommy Hoffer; her grandparents; her aunt, Ruth Hoffer and a stepbrother, Daniel Steen.
Services: 10:30 a.m. Friday, March 16, at Immanuel Lutheran Church, Independence, with entombment in Garden of Memories Mausoleum in Waterloo. Visitation will be from 4 to 7 p.m. Thursday, March 15, at Kearns Funeral Service Kimball Chapel, Waterloo, and an hour before services Friday at the church.
Memorials: may be directed to the Northeast Iowa Food Bank, 1605 Lafayette St., Waterloo 50703.
Jeani enjoyed refinishing antiques, spending time outdoors gardening, camping and motorcycle rides.