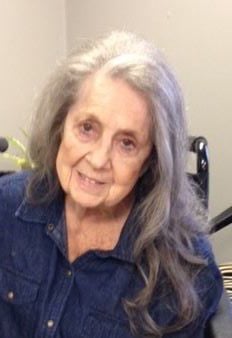 WATERLOO -- Evanthia Friedley, 89, of Waterloo, died Friday, March 2, at ManorCare, Waterloo.
She was born Sept. 28, 1928, in Waterloo, daughter of Thomas and Bernice Genolous. On May 12, 1948, she married Herald Friedley in Rochester, Minn. The couple made their home in Waterloo and Cedar Falls. Evanthia was the receptionist for the Friedley car dealerships.
Survivors: her husband; a son, Randy Friedley of Cedar Falls; a daughter, Gabrielle "Shani" (Brett) Medhus of Reinbeck; a brother, Sam Genolous of Cedar Falls; and many grandchildren and great grandchildren.
Preceded in death by: her parents; a daughter, Jody Swarbrick; two grandsons, Joey Swarbrick and Tony Friedley; three sisters, and two brothers.
Services: 10:30 a.m. Wednesday, March 7, at Cedar Valley Community Church. Visitation is 4 to 7 p.m. Tuesday at Parrott & Wood Chapel of Memories, Waterloo.
Evanthia dedicated her life to helping others and to leading people to Christ. She spread joy and love everywhere and taught her family how to live as kind, loving people. She was the closest thing to a saint on Earth. A bushel, a peck and a hug around the neck. I love you.