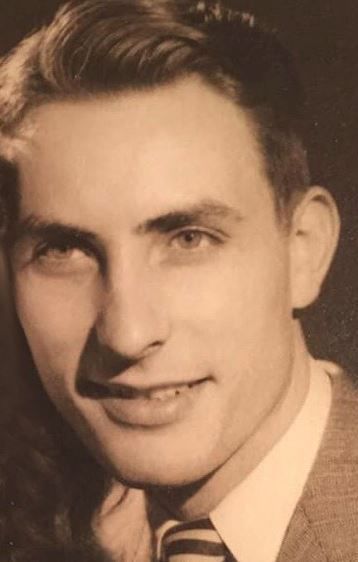 WATERLOO — Earl Wayne Rogers, 92, of Adel and formerly of Waterloo, died Thursday, April 12, at the Veterans Memorial Hospital in Des Moines from complications of pneumonia.
He was born Nov. 18, 1925, in Clear Lake, Wis., son of Lloyd George Rogers and Mary Magdalene Kelly Rogers. Lloyd and Mary moved the family to Waterloo when Earl was 4. He graduated from Waterloo West High School in 1944. He married Jean Marie Ingebritson.
Earl served in the U.S. Army during World War II as a member of Gen. George S. Patton's Third Army. He was a tank operating staff sergeant in the Battle of the Bulge, specifically at Bastogne. After the war, Earl attended Iowa State Teacher's College (now UNI) on the GI Bill. He had a career as a national commercial artist and founded his own graphic art company, Forward Graphics, in Waterloo. In 1984 Earl founded the "Brick Street Art Fair" in Adel.
Survivors: three children, Julie Kruger (Delmar) of Parkersburg, Timothy (Adrienne) of Eugene, Ore., and Michael (Mary-Jane) of Los Alamos, N.M.; seven grandchildren; three nephews; and a niece.
Preceded in death by: his parents, and brothers.
Graveside services: 2 p.m. Tuesday, April 17, at the Iowa Veterans Cemetery in Van Meter.