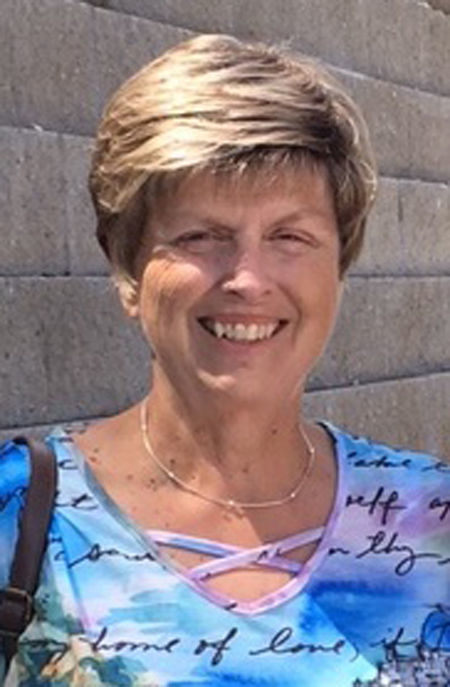 DYSART — Alice Fay Bowen, 65, of Marion, died Sunday, March 4, at Dennis and Donna Oldorf Hospice House of Mercy in Hiawatha.
She was born April 30, 1952, in Oskaloosa, daughter of Robert Loren and Wilma Mae (Winn) Bowen.
Alice was a 1971 graduate from Geneseo High School in Dysart, attended Marshalltown Community College and completed her LPN in 1972. She worked at Mercy Hospital in Cedar Rapids from 1972-84. Alice then attended Kirkwood Community College, completing her associate of applied science degree in nursing technology. She moved to Texarkana, Texas, and worked at St. Michael's Hospital and Doctors Home Care. In 1987 she moved back to Iowa and worked at the VA Hospital in Iowa City until 2010. While working at the VA Hospital she completed her bachelor of science degree in nursing at Iowa Wesleyan College in 1992. She completed her career working at the VA Clinic in Cedar Rapids from 2010-14.
Survived by: her siblings, Mary (Craig) Untiedt of Shorewood, Ill., Donna Johnson of Fort Myers, Fla., and Doris (Warren) Holst of Cedar Rapids; nieces and nephews, Kim (Doug) Gilman of Willow Springs, Ill., Tracey (Chris) Durham of Fort Myers, Renee (Shawn) Schuldt of Fort Drum, N.Y., Shawn (Sherry) Holst of Raymore, Mo., and Scott Holst of Cedar Rapids; several great-nieces and great-nephews; two great-great-nephews; and many friends.
Preceded in death by: her parents; and a brother-in-law, Butch Johnson.
Services: 10:30 a.m. on Thursday, March 8, at Murdoch Funeral Home & Cremation Service in Marion, with burial at 1:30 p.m. at Oneida Cemetery in Clutier. Visitation will be from 4 to 7 p.m. Wednesday, March 7, and for an hour before services Thursday, all at the funeral home.
Memorials: may be directed to the Hall-Perrine Cancer Center in care of Mercy Medical Center Foundation at 701 10th St. S.E., Cedar Rapids, or at www.givetomercy.mercycare.org.
Alice enjoyed world travels, movies, reading, bowling, playing games and cards and spending time with family and friends.