Iowa author revisiting controversial Blue Eyes-Brown Eyes experiment in Riceville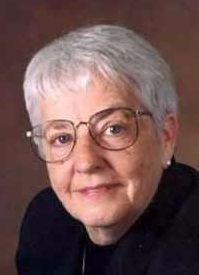 RICEVILLE — This year is the 50th anniversary of the assassination of civil rights leader, Martin Luther King Jr. It's also the 50th anniversary of Jane Elliott's Blue Eyes-Brown Eyes experiment.
The experiment took place the day after King's assassination, at Riceville Community Schools, where Elliott was a teacher. The experiment has been hailed as ground-breaking in the discussion of racism in the world today.
Fast forward to 13 years ago, to 2005. Stephen Bloom, University of Iowa School of Journalism professor and author of "Postville: A Clash of Culture in Heartland America and The Oxford Project," came to Riceville, where he conducted interviews and research for an article about Elliott, for a Smithsonian magazine article.
Now, in 2018, Bloom is back in Riceville, ready to write a book on the subject, but more importantly, an in-depth look at the town of Riceville from 1968 until Elliott's departure from Riceville Schools in 1984.
"In getting at the core, I want to find out exactly why so many folks here have an absolute manic dislike for Jane," Bloom said. "What's it based on? Jealousy, envy, embarrassment, disregard? I want locals to detail what Jane did that was so contrary to the values of this idyllic Iowa community."
Bloom said he first got involved in writing the magazine article in 2005 because, "I wanted to get at what prompted a Riceville elementary school teacher to initiate such a bold and harsh experiment on third-graders," he said. "Racism wasn't an issue on many locals' radar at the time, 50 years ago."
When her students began asking about the death of King and discrimination, Elliot decided to demonstrate what racial segregation was like.
Blue-eyed children were given special privileges, while brown-eyed children had to sit in the back of the classroom and couldn't use the same drinking fountain as blue-eyed classmates. Her experiment found "superior" students became unpleasant toward "inferior" classmates, and scored better on tests, while "inferior" classmates isolated themselves, became timid and scored poorly on tests. She then reversed the test for several days, giving brown-eyed students certain privileges, before asking her students to write down what they had learned.
Bloom had many questions he wanted answered, including "What exactly was it about Jane Elliott that motivated her to create and carry through such a provocative exercise? What were Jane's motives? Did she do it to spread her name far and wide, so she could propel herself out of Riceville? Did she do it to become famous? To make a lot of money? Because of her perception that the locals had treated her family poorly and this was payback time? Did Jane feel Riceville folks were racists? What was it about Jane that caused her to be so different from the behavioral norms of most people of Riceville at the time?"
Word soon got around Bloom was in town and talking to people about Elliott. Many wanted to talk to him, seeking him out to give their side of the story.
"Many were incensed about Jane. They were furious with Jane," he said. "Many complained about how much money they believed Jane had made based on her 'exercise.' Some said she had become a millionaire because of it.
"I was taken aback when several locals told me they were 'scared' of Jane. Some told me they'd talk to me only on the condition I meet them away from Riceville or Osage. They feared consequences if other locals saw them talking with me. That's how much influence and clout Jane seemed to command around town, at least in some people's minds. Some would only talk to me if I agreed in writing not to use their names."
Bloom said one person even agreed to meet him in Charles City after he assured the person he wouldn't reveal her identity, but on the morning of their scheduled meeting, the caller seemed very agitated and canceled.
"She seemed terrified of the consequences of talking to me about Jane," Bloom said. "'I've seen what she'd done to other people who talk about her,' she told me.
"On the other hand, I received many, many emails and letters from people who wanted to be included in the Smithsonian article.
"Of the many responses I got about Jane, they seemed evenly divided — half pro-Jane, half-anti-Jane. There was absolutely no in-between. Folks weren't wishy-washy about Jane. They thought Jane was either the absolute best or absolute worst ever to come out of Riceville."
From his previous time in Riceville, Bloom said he learned Riceville residents were proud of their city.
"They're protective of the town's image and legacy," he said. "They're also modest about the town's accomplishments. Iowans don't like to brag, unless it comes to Hawkeye football, and few seemed particularly boastful about Jane's accomplishments.
"Many didn't take kindly to anyone who criticized the town in any way. More than a few were extremely guarded about saying anything of substance to a stranger."
Bloom said people didn't trust him, even though he'd been a professor at the University of Iowa for many years.
"I was still an outsider in their eyes, and because of that, they sensed they needed to be guarded around me," Bloom said.
Although he was accustomed to locals' reactions, having been a journalist and author for many years, Bloom said at times he was disappointed in himself when he wasn't able to persuade wary people he hadn't already chosen sides in this story of 'Jane versus Riceville.'
"I hadn't chosen a side — and still haven't," he said. "I wanted then and I want now to tell all sides of this multi-dimensional story."
In preparation for his book, he's already begun scouring thousands of pages of the Riceville Recorder and Mitchell County Press News. He's begun talking to locals again. In the fall, he plans to come to Riceville several times to talk with people.
"You won't have to put me on your Christmas list, but I will listen to anyone who has something to say," Bloom said. "I want to paint a realistic picture of Riceville during that 20-year period. "My job isn't to make Riceville into something it wasn't. I'm not a publicist for either Riceville or for Jane. I want to write a book that strips away the veneer and reveals Riceville for what it was and is.
"I want to get at a portrait that is accurate and truthful. Lots of real-life events never make it into the newspapers. Lots of scuttlebutt and lots of incidents good folks might just as soon want swept under the rug. I want to illuminate life in a rural Iowa town."
Bloom said he wasn't interested in making friends or enemies with this book. Rather, he is interested in telling it like it was and is.
"I'm interested in recording what Jane did to Riceville," he said, "and how Riceville folks responded to what many might say today was extreme and over-the-top. Did Jane take advantage of Riceville? I want to find that out."
Bloom said he wants to write an honest, forthright book about what the people of Riceville, as well as Elliott herself, went through during those years.
"Many accuse Jane of being brusque, that she thoroughly violates the concept of 'Iowa nice,'" he said. "Many say she has made a fortune off Riceville. Someone recently told me that Jane copyrighted the expression 'Blue Eyes/Brown Eyes' and makes money whenever these words are uttered.
"Some say Jane took advantage of Riceville. They say Jane brought on herself any ill-will directed at her. What exactly is it about Jane that so inflames so many Riceville folks, even now, 50 years later? That's an awful long time, yet still Jane sticks in so many Riceville people's craws. Why?"
Bloom said he believes if the story doesn't get told now, it never will.
"People who lived through that era are dying," he said. "Many have already died. Journalists are historians. I've never been much interested in writing about elected officials, those with money or power. Enough has been written about them. Let someone else do it.
"I try to model myself after the American historian Will Durant, and one of my favorite quotes from him is what I try to do with my own reporting and writing. It's not all that different from what Paul Harvey sometimes did."
Durant, in part, said, "The story of civilization is the story of what happened on the banks. Historians are pessimists because they ignore the banks for the river."
"I hope to find what went on along the banks of the Wapsipinicon (River) right here in Howard and Mitchell counties," Bloom said, "as I research and write this book about human nature and its consequences.
Bloom said whenever he writes a new book, he tries to descend into the location, going as deep as he can to figure out what really happened, not what people might say happened.
"I try to uncover everything — even painful stories that might make people wince when they tell them," he said. "There is a tornado of information swirling around Jane. Some of it is true; some of it hearsay. All of it amounts to a revelatory mosaic, which will surprise even Riceville folks who say they've heard it all.
"This is awfully hard work, believe it or not. It's about listening and keeping your mouth shut, asking questions only when absolutely necessary. That's what I try to do."
Bloom said Elliott, now 84 and maintaining homes in Osage and in California, knows about the book, as do her four children and her siblings. He's already talked to many of her family.
"I will include all relevant, pertinent information that I come across about the Elliotts, Jennisons, and anyone else who wants to be counted," Bloom said.
Bloom added if anyone wanted to contact him, he welcomes all comments. People can email, call, send letters, and/or talk with him.
"I'm here to understand Riceville," he said. "I have no agenda, except to tell it like it is. Much of the story that unfolds is what I learn from Riceville residents. If I don't hear from you, I can't include your recollections, observations, anecdotes, opinions. I want to hear them all."