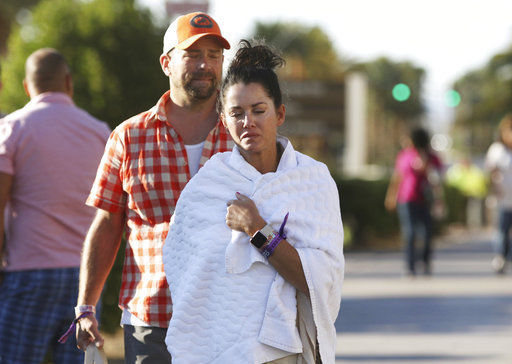 WATERLOO — As Sunday night's Route 91 Harvest Festival massacre erupted in Las Vegas, Waterloo police officer Stephen Crozier sat a few blocks away stuck in traffic without his gun.
Meanwhile, a Cedar Falls business owner was down the strip at another casino when waves of people swept over the gaming floor.
"The most frustrating thing to me last night and this morning is everybody is running away. And all I want to do is get in it. I think it's that soldier mentality, when you hear shots, you run towards it," said Crozier.
He was in Vegas for a vacation when a gunman at the Mandalay Bay hotel opened fire on concertgoers below, killing at least 59 and injuring 529 in the deadliest mass shooting in American history.
"I'm hearing everybody talk about how they are trying to run away, they are trying to run away, and they are frustrated by that and traumatized by that. And I'm exactly the opposite. I'm frustrated because I can't get there, and I don't have any tools," he said.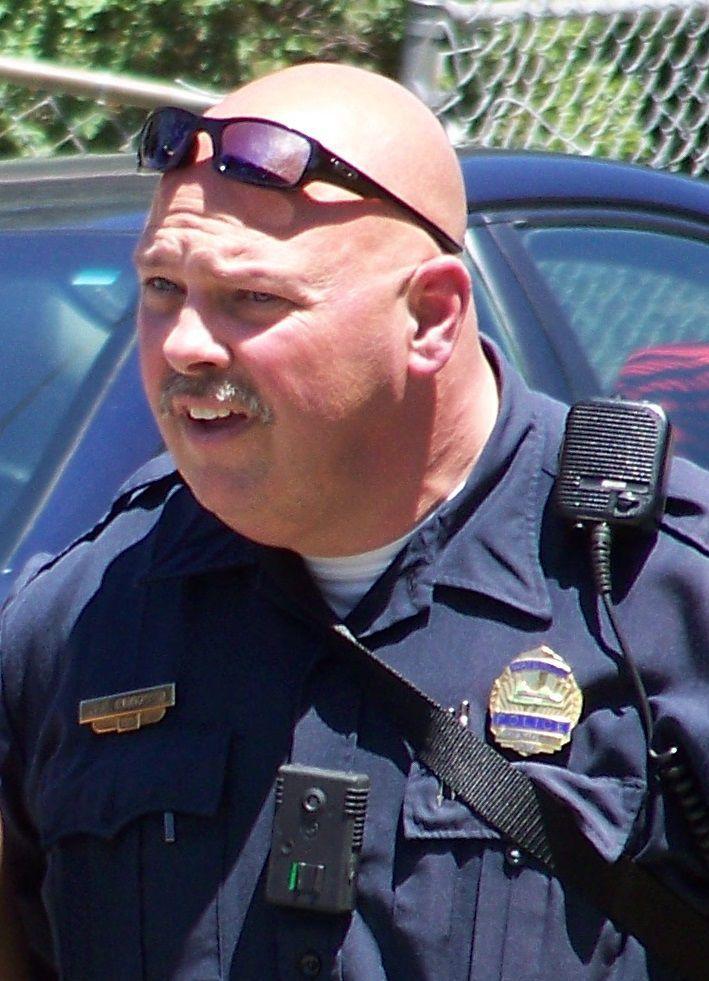 Crozier, a 27-year veteran of the Waterloo Police Department, landed at McCarran International Airport on Sunday as part of a five-day vacation. He was in an Uber on an overpass near the Mandalay when traffic came to a halt.
"There were sirens, there were ambulances and police everywhere," Crozier said. "We were just on the west side of Caesar's, so we were literally stuck, and there's people walking the other direction, away from it."
During the hour or so on the overpass, Crozier used a scanner app on his phone to tune into emergency radio traffic and listen as chaos unfolded.
"The mass of people that were exiting, calling in man-with-a-gun, shots fired, stuff like that, from other places like (casinos) New York New York, Caesars, Paris. It could have been anything, it could have been because off-duty and undercover cops are coming that way, too," Crozier said.
Other shots-fired reports turned out to be false. He also heard reports of an officer, possibly off-duty, picking up injured in his pickup truck and taking them to the hospital.
"He had three, and then on his way to the hospital, he picked up two more," Crozier said.
Crozier was unable to see the concert venue from the overpass because other casinos were in the way.
"You could see everyone filtering off to the west. And of course, the emergency vehicle traffic was crazy," he said.
Casinos and hotels were in lock-down status, so some travelers were unable to get to their destinations.
Aaron Schurman of Cedar Falls was at Caesar's Palace, about two miles from Mandalay Bay.
"There was still a lot of misinformation. You heard a lot of people on their phones trying figure out what was going on or telling people they were safe. We had learned it was at Mandalay Bay, and Caesar's is quite a ways from Mandalay Bay down the strip, so we figured we go about our night and stay in the casino and not move around much," Schurman said.
He was standing on the gaming floor texting friends he was alright when a surge of people, likely spooked by rumors of more shooting or other gunmen, rushed in.
"I heard tables knocking over and glass breaking, and then a couple people screaming. I just hit the record button. There was a wave of people. Panic had just rolled right through the casino, and everybody started running for the exit," Schurman said.
Video on Schurman's phone continued to roll as he ran.
Everything calmed down, and the dealers were starting to stand up from behind their tables when a second hysteria hit about 10 minutes later, said Schurman.
"The second wave came through, and you see me ducking behind a trash can. … People just started running again. People were getting knocked over and trampled. It was pretty scary. I ducked behind that trash can because I didn't want to get jammed out the back where everybody else was," he said.
After that they shut down the casino, he said. He said there were minor injuries at Caesar's from the confusion.
He later heard there had been an unfounded report of gunfire next door at the Bellagio Hotel and Casino that sparked the rush.
As state troopers began to get traffic moving again, Crozier had difficulty finding a place to stay. He had thought about going to the Tuscany but was unable to reach it. His Uber driver — a guy from India named Sammy who has been in the United States for only six months — offered up his place, but Crozier was able to find lodging.
"We ended up driving, literally, all the way around Las Vegas, the long way. Now we're at the Palms. That was the only place that wasn't locked down," he said. "It was a 9-dollar ride and they charged me 90 bucks."
He appealed the charge to Uber, which provided a full refund, and he took Sammy out to dinner at Denny's.