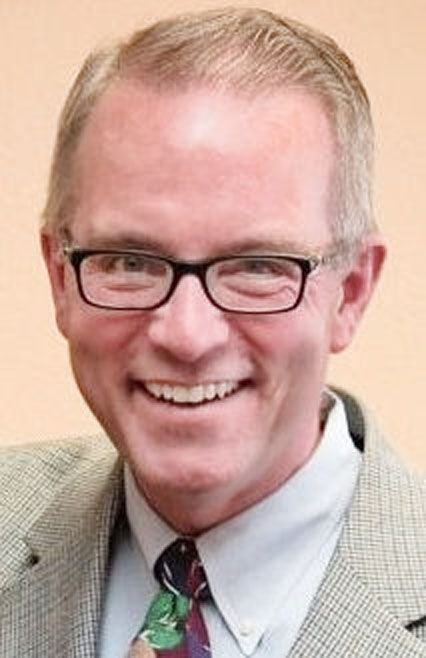 DES MOINES — The message, it seems, was received loud and clear.
Democrats, in particular those running for office this year, are making the effort to engage with rural Iowa voters in an attempt to regain some of the support the party lost in the past two elections.
That's according to Democrats in the state's rural areas, many of which swung wildly from voting for the Democratic nominee for president in 2012 to the Republican candidate in 2016.
"They've been here quite a few times," said Tim O'Brien, chairman of the Fayette County Democrats. Fayette County swung more than 30 percentage points from Barack Obama in 2012 to Donald Trump in 2016. "But the proof will be when they start making policy that impacts northeast Iowa.
"But, yeah, they're listening anyway."
Obama won 38 Iowa counties in his 2012 re-election. Hillary Clinton, the Democratic nominee in 2016, won only six Iowa counties.
Of the 32 counties that flipped from the Democratic presidential candidate in 2012 to the Republican in 2016, a majority were in rural eastern Iowa.
Rita Hart is a Democratic state senator who represents Clinton County, which swung from Obama to Trump by more than 25 points. She is one of the few remaining Democrats representing rural areas in the Iowa Legislature.
"I've really spent a lot of time talking about that, thinking about that and listening to people to see why there is that feeling out there that people have been left behind. I think there's been a lot of discussion around it," Hart said. "When it comes down to it, people want to see that things are moving in the right direction for them and their families. How to see that concretely taking place, I don't know that. ... I think that discussion continues to go on."
The 2016 defeat of Democrats in rural Iowa called into question whether the party's statewide candidates should focus on its urban centers, where most Democratic voters are concentrated, at the expense of the state's rural areas.
Party leaders, including former governor and federal agriculture department leader Tom Vilsack, have said the 2016 election results prove Democrats need to perform better with rural voters.
Vilsack joined a national organization dedicated to spreading Democrats' messages in rural areas across the country, and in October of 2017 spoke at an event in Des Moines hosted by another group established to expand Democrats' appeal in the Midwest.
"We stopped understanding the hopes, the dreams, the aspirations, and yes, the frustration and anger of those who live, work and raise their families in rural areas," Vilsack said at the event. "We forgot how to talk to folks, and when we did we often talked down."
With the Iowa's 2018 primary election just more than a month away, Democrats in rural Iowa say the party's candidates for office seem to have received the message.
"They're out there, and I think they understand that while we may not have the super numbers, it's still just as important," said Tod Bowman, a state senator who represents Jackson County in eastern Iowa.
Kurt Meyer chairs the Mitchell County Democrats and a three-county coalition in northern Iowa. One of the counties in the coalition is Howard, which experienced the state's biggest blue-to-red swing: it went for Obama by 21 points and then for Trump by an almost identical 21 points.
Meyer said the Democratic gubernatorial candidates have been making their way to northern Iowa despite its relative lack of voters compared to the state's biggest cities.
Meyer said what rural areas lack in pure numbers, they make up for in providing credibility to candidates' campaigns.
"I think the candidates are doing a better job this time, and you have to bear in mind that our votes up here are not all that great," Meyer said. "Does that justify a great deal of time (spent campaigning in rural areas)? Only if you believe, as I do, that it works much more effectively to develop and articulate and then prioritize a rural strategy, and then take that and sell it, if you will, in our big counties."
Meyer said while voters in urban areas may not have rural-centric issues at the top of their list, they understand Iowa is an agricultural state and any candidate seeking to represent Iowa on a statewide or even regional level must have an in-depth understanding of the issues facing rural Iowa.
"And if you can then say, 'I have been to Worth County or Mitchell County, (a candidate can say), 'I understand those issues,'" Meyer said. "I think it's kind of an outside-in strategy, if you will. ...
"It's almost disproportionately important that not only do you go to those rural areas to generate votes, but to understand and basically root your run for office on the fact that Iowa, while many, many things, is sort of the undisputed agricultural leader and to understand agricultural issues is to be important for anyone who is going to represent us as governor or in Congress."
The renewed attention to rural Iowa has even been noticed in conservative western Iowa, according to Democrats there.
Mark Sturgeon, who chairs the Plymouth County Democrats, said the gubernatorial and Congressional candidates have been visiting his area and voters are turning out to hear from them. Sturgeon said he was pleased when one local event drew three gubernatorial candidates, which he said is unusual for the area.
"When we had actually three of the candidates together in the small town of Hinton for a Plymouth County forum, I was plenty happy," Sturgeon said.
Party leaders in rural Iowa said candidates do not necessarily have to tailor their message to rural voters, and that voters there care about mostly the same issues as their counterparts in the state's urban centers, with perhaps a few exceptions.
"There's some commonality: the economy, good paying jobs, good schools," Bowman said. "The only difference is some of the problems we're facing. How are you going to address rural communities losing population, whereas the urban areas seem to be gaining it. And with that comes some jobs and growth and all the positive things that come with that."
Said Hart, "It still always comes down to the economy and what kind of jobs there are. I do think that in the rural areas, we're just really struggling with the fact that our wages have not gone up and our cost for services has been (going up)."
The need for Democratic candidates to reach out to rural voters will magnify after the primary when the party will seek to reclaim some of the offices they have lost to Republicans.
"I know there's been several appearances in the smaller areas," said Don Paulson, who chairs the Muscatine County Democrats. Muscatine is among the 32 Iowa counties that flipped from supporting Obama in 2012 to Trump in 2016. "Whether that will correspond to votes or not is anybody's guess."