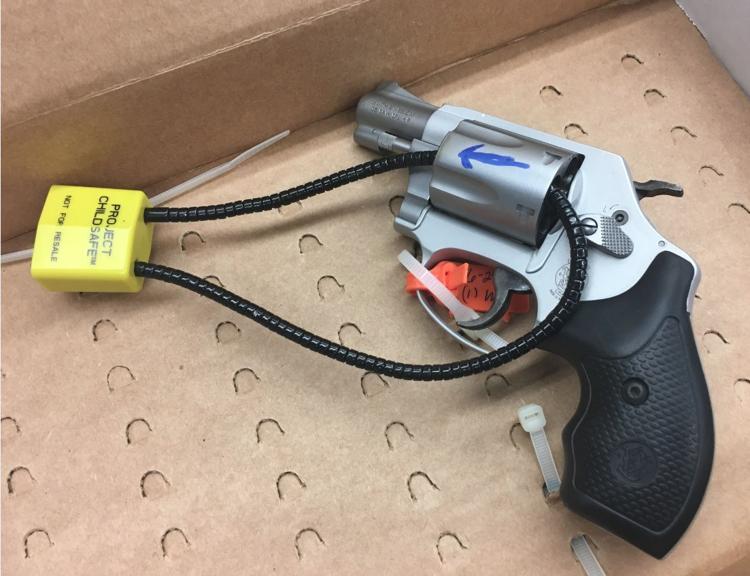 WATERLOO — A Waterloo man has been acquitted of all charges in a 2016 argument that ended up with his wife being shot in the leg.
Following a day of testimony, jurors returned to the courthouse Thursday and deliberated for about three hours before finding Michael Fristo, 61, not guilty of willful injury and domestic assault with a weapon.
Prosecutors said Fristo had pointed a rifle at his then wife Vickie Butler, who was holding a .38-caliber revolver, and then dropped his weapon and grabbed for her gun.
Butler told jurors Fristo pried the revolver from her grasp, aimed it at her from a distance of about 7 feet and then waited a few seconds before pulling the trigger and then leaving the room.
Fristo denied he was holding the rifle and said he had grabbed for her gun, which apparently discharged during a struggle.
"He didn't specifically intend to do this. It went off. We don't know why it went off," defense attorney James Metcalf told jurors during closing arguments Thursday.
The shooting happened in October 2016 in the basement of their home on Belleview Road, and Metcalf told jurors Butler didn't mention the pause before the shooting until the case entered deposition interviews in June 2017.
He said she had changed her story from what she originally told police.
"This comes down to his word and her word," Metcalf said. "You are going to have to consider who is credible here."
Authorities said the two had been arguing, and Fristo had threatened to shoot their dog. Butler said Fristo had walked to the basement, where he kept a gun, so she went to her room to retrieve her revolver and then went to the basement.