Special Inserts
Welcome Babies Born in 2012.
Anniversaries

WAVERLY -- Dick and Babs Ormston will be celebrating their 70th wedding anniversary on Wednesday, March 11.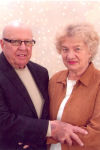 CEDAR FALLS -- Tyrone and Paula Sash are observing their 50th wedding anniversary.
Engagements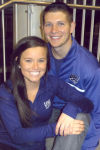 CEDAR FALLS -- Natalie Craig and DJ Deery are planning a summer wedding.

JESUP -- Sarah Puzes and Casey Schmit, both currently residing in Oklahoma City, are announcing their engagement and approaching wedding.
Retirements
Congratulations to Sara Syhlman on her retirement from EPI!

Both retired from John Deere with 37 years of service each.
Birthdays

Sending BIRTHDAY HUGS, KISSES, LOVE and SUNSHINE from Scottsdale, Ariz.!

RAYMOND -- Verne M. Seidel will celebrate his 97th birthday with a card shower.
Photo Memories
SPOOR, Jon and Carrie, of Cedar Falls, girl, Rowan Grey, born Jan. 7.
(the first part is 1-column across 2 columns)
Weddings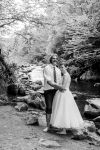 CEDAR FALLS -- Bethanne Suchy and Jace Schroeder were married May 12, 2014, in Topton, N.C.

TRAER -- Sarah Christine Parr, daughter of Jeffrey and Marlene Parr of Van Horne, and Zachary John Kopriva, son of Curtis and Barbara Kopriva …
Anniversary
25 & over
Birthday
75 & older
Engagement
Photo Memories
Graduation, Memorials, Thank Yous, Fun Birthday up to 75
Retirement
Wedding