WATERLOO — It's the latest addition to what longtime VGM Group board chairman Jim Walsh has called the company's "galactic headquarters."
At a Thursday afternoon open house, company officials showed off a new significant and highly visible addition to the company's office complex on Ansborough Avenue between U.S. Highway 20 and San Marnan Drive.
The estimated 73,000-square-foot expansion represents an addition of better than 50 percent to the campus, bringing the total space on campus to 190,000 square feet. The company has a total of about 270,000 square feet of space in Waterloo, including locations on and off campus.
The expansion represents an investment by VGM in Waterloo of about $23 million, including the new office building, renovations to existing the campus that coincided with new building, additional parking and landscaping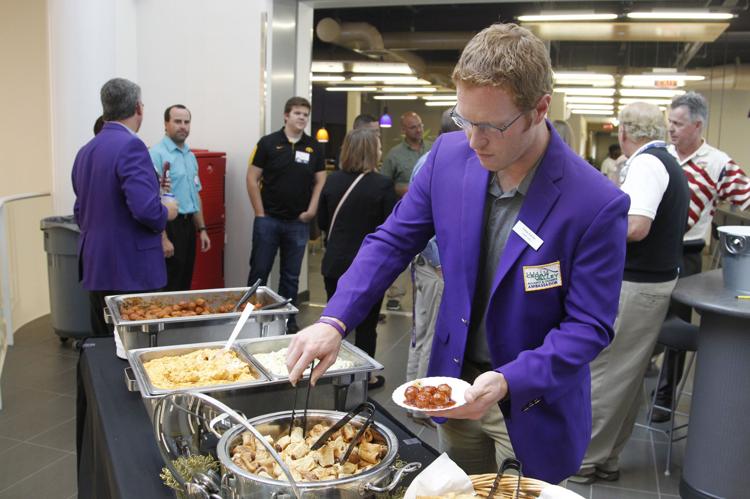 The addition has a prominent profile off Highway 20 at the Ansborough interchange. It serves several purposes, VGM chief executive officer Mike Mallaro said.
"This allows us to consolidate our workforce," Mallaro said, bringing about 100 employees who had been working in rented space, mainly at Tower Park at Kimball and San Marnan, to the VGM main campus. "We wanted to get these people back on the main campus. It's easier for them to work and collaborate when they're all in the same place."
The addition houses various company enterprises and divisions, including VGM Club, VGM Insurance and management as well as some shared service functions.
Also, Mallaro said, "With the new building, we have freed up some open space on the total campus in Waterloo to accommodate future growth" as the company, primarily focused on home medical equipment, pursues additional business.
VGM also is creating "smarter and more effective work space" with the addition, Mallaro said, emphasizing work teams and co-working space with a lot of white board space for staff to jot down ideas while brainstorming.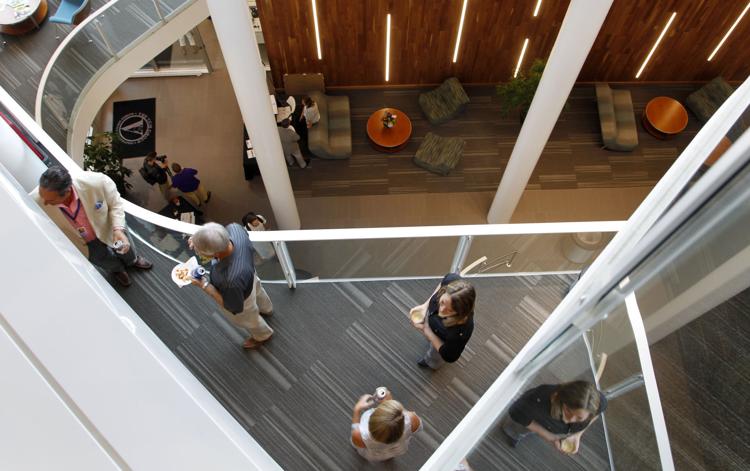 VGM currently employs 900 people, including 600 on the main campus, 160 elsewhere in Waterloo and 140 outside Waterloo and in other states. Total employment has grown by about 100 since work on the current expansion began in 2015, and Mallaro anticipates additional employment growth over the next two years.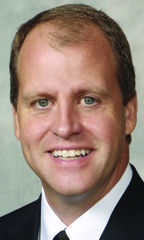 Mallaro noted employees are enjoying the addition and its picturesque views of the surrounding countryside. He noted a hawk has taken up residence atop the building as it surveys the landscape for food. They've talked about capturing his comings and goings on camera or by drone.
"Some people said we should adopt him as the mascot of the company," Mallaro said.